A new and updated Wildlife Comeback Report, involving 50 European wildlife species, will be published today, September 27. Commissioned by Rewilding Europe, it highlights species that have made a comeback in Europe over the last 40 to 50 years, explores the reasons behind their recovery, and provides an outlook for future recovery of European wildlife.
Bending the wildlife curve
A new European Wildlife Comeback report, commissioned by Rewilding Europe, has found that the populations of some European wildlife species have grown – both in size and geographical range – over the last 40 to 50 years. Compiled by ZSL (Zoological Society of London), BirdLife International and the European Bird Census Council, the report looks at 50 European wildlife species, including for example the Eurasian beaver, European bison, Eurasian brown bear, grey wolf, humpback whale, and white-tailed eagle.
With wildlife species across the world disappearing at an alarming rate, the new report shows that wildlife will return if we give it space to recover and strive to live alongside it harmoniously. It shows that measures such as better legal protection, enlarging and connecting protected areas, dedicated species recovery work (including reintroductions) and improving habitats, are effective. It also shows the importance of continuing to reduce pressures, such as habitat loss and hunting, including for those species that are making a comeback.
Discover the new Wildlife Comeback Report
Selective success
The new report represents an updated and enlarged version of "Wildlife Comeback in Europe", a groundbreaking publication published in 2013. Of the mammal species it covers, the Eurasian beaver, grey seal, and European bison show the strongest comeback. Of the birds, barnacle goose, griffon vulture, great white egret and Dalmatian pelican are also recovering well. Reasons for upward population trends include legal protection through the EU Birds and Habitats Directives, changes in policy and land use, as well as species management and conservation efforts, including rewilding.
Grey wolves, for example, are recovering across Europe and readily recolonise areas where humans allow their presence. The European Union is now strongly encouraging human-wolf coexistence by offering funding for prevention measures such as fences and livestock dogs, as well as full compensation to farmers across member states for livestock lost to wolf predation. After decades of decline, European vulture populations are also recovering, largely due to changes in EU legislation and intensive management and conservation.
Maximising recovery
The ongoing recovery described in the new report is encouraging. However, in-depth analysis shows that wildlife comeback in Europe is still highly patchy, while some species – such as the Eurasian otter and cinereous vulture – show recent range contractions. The results of the report also need to be viewed in the context of large historical range contractions for many species.
Looking to the future, it is critical that we understand why certain European wildlife species are doing well if we are to give all species the best opportunity to bounce back and adapt to external factors such as climate change.
"This new report not only sheds light on which European wildlife species are recovering well, but why they are recovering well too," says Rewilding Europe Executive Director Frans Schepers. "By learning from the success stories we can maximise wildlife comeback across the board. The report also shows that we must work hard on many fronts, to keep the recovery continuing to happen, and to allow more species to benefit from this."
Lead author for the 2022 Wildlife Comeback Report, ZSL (Zoological Society of London)'s Sophie Ledger: "Much of the vital work monitoring global biodiversity trends and evaluating species' extinction risks often highlights the negative impacts of pressures such as habitat loss and climate change on species. However, this report gives cause for optimism and shows that given a chance, and with well-placed conservation efforts, wildlife can recover."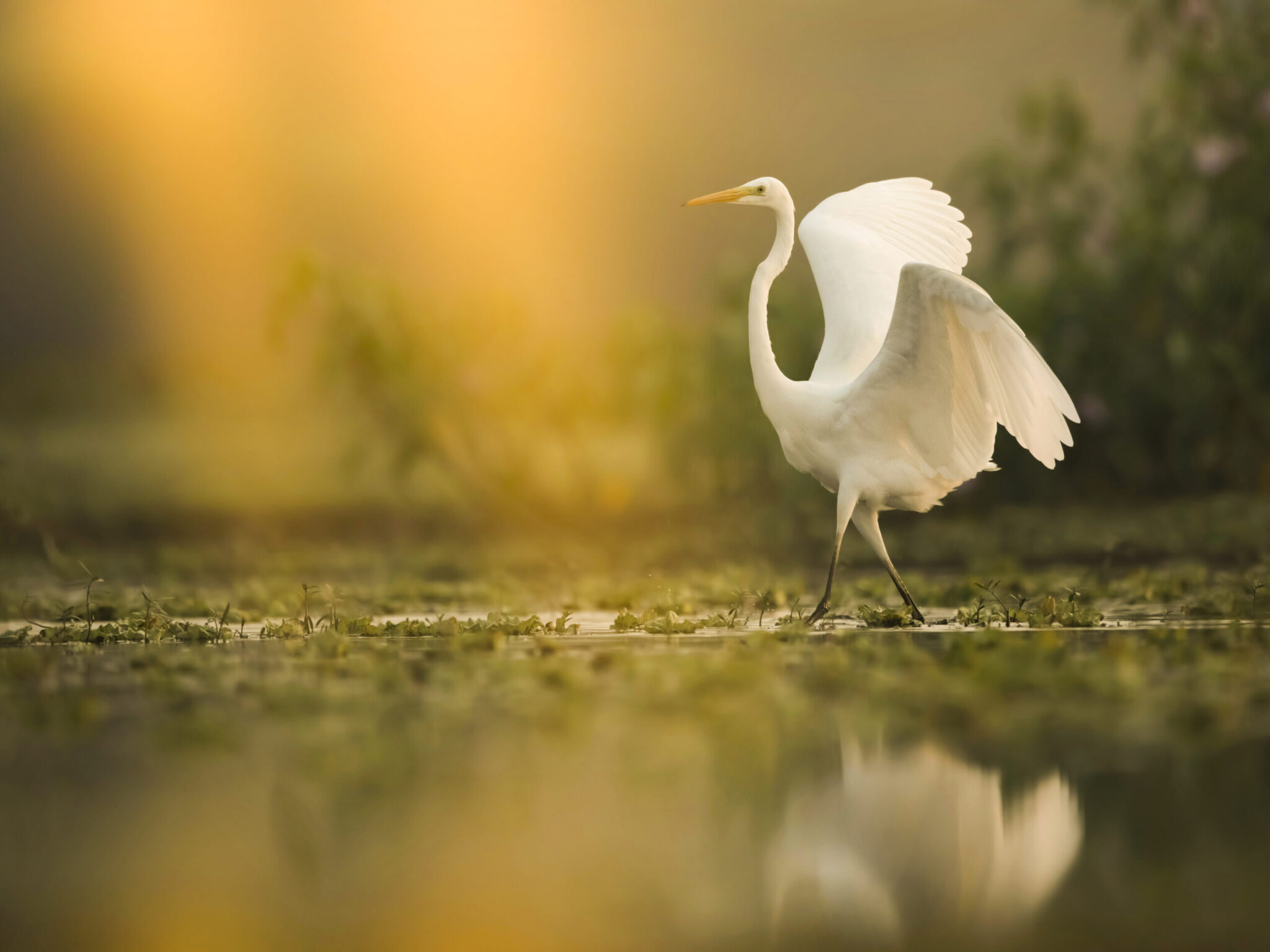 Wide-ranging benefits
Today, many European landscapes remain completely devoid of wildlife. And when wildlife does start to come back, it often brings challenges – this is particularly true when it comes to large carnivores such as bears and wolves, which are often perceived as a threat to people and other animals.
Yet the positives of wildlife recovery far outweigh the negatives. Accelerating and widening wildlife comeback in Europe can improve the health and functionality of entire ecosystems, delivering a huge array of benefits to nature and people – from the rejuvenation of rural economies through wildlife watching to enhanced health and wellbeing. Recent insights also show how wildlife helps to lock up more atmospheric carbon and increase soil fertility.
"ZSL's hope is that this report will reinforce the message that whilst it can be complex, wildlife recovery and coexistence is not only possible, but essential for the health of our planet", Ledger says.
---
"Whilst it can be complex, wildlife recovery and coexistence is not only possible, but essential for the health of our planet."
---
Scaling up
Supporting wildlife comeback is one of Rewilding Europe's core objectives. Over the last decade, across our portfolio of rewilding landscapes, we have employed a wide range of measures to create the right conditions for wildlife to recover of its own accord. These efforts have been complemented by species reintroductions and population reinforcements. Rewilding Europe launched the European Wildlife Comeback Fund, a new tool to support the repopulation of landscapes with wildlife, with an emphasis on keystone species such as European bison and Eurasian lynx.
Today, as European countries and regions strive to meet their biodiversity and climate targets, there are exciting opportunities to adopt rewilding approaches – approaches that will not only help to scale up wildlife comeback and revitalise ecosystems but provide people with a wide array of economic, social, cultural and health benefits.
Going forwards, measures such as stronger legal protection, enhanced landscape connectivity, efforts to improve human-wildlife coexistence, greater levels of monitoring and research, and increasing numbers of animal translocations, will all be critical if we are to ensure the comeback of European wildlife gathers pace and involves a growing number of species. Everyone, from rewilding practitioners and scientists to policymakers, entrepreneurs and everyday citizens, has an important role to play.
The report shows wildlife will come back if we give it space and take measures to live alongside it harmoniously.
By learning from wildlife comeback success stories we can better support populations of all wildlife species, thereby scaling up nature recovery.
Whilst it can be complex, wildlife recovery and coexistence are not only possible but essential for the health of our planet.
Supporting wildlife comeback is in our best interest. Healthy wildlife populations are a critical component of healthy ecosystems, which deliver a host of benefits for people.
The report has been made possible through the financial support of Arcadia (a charitable fund of Lisbet Rausing and Peter Baldwin), WWF Netherlands, and the Dutch Postcode Lottery.