The NaturaConnect initiative, which includes Rewilding Europe in a 22-member partnership, will help to create the Trans-European Nature Network. This well-connected system of natural areas will enhance biodiversity, climate change resilience, and the benefits nature delivers to Europeans.
Joined up thinking
Connectivity is an essential element of healthy, properly functioning ecosystems. Animals and plants – particularly mobile animals – need to be able to move easily and safely between natural areas to survive, thrive and adapt to shifting climate zones. Rewilding Europe is working hard to create wildlife corridors in many of its rewilding landscapes, enhancing connectivity to support wildlife comeback and enable climate change adaptation.
Enabling better connectivity in European landscapes is the aim of the newly launched NaturaConnect initiative. Involving a coalition of 22 partners, including Rewilding Europe, it will support the EU and its Member States in the development of a coherent Trans-European Nature Network (TEN-N).
The aim of the Trans-European Nature Network is to improve Europe's existing network of protected areas, incorporating and protecting additional blue-green infrastructure – such as rivers, wetlands, forests and parks – to create a better connected system of natural and semi-natural areas. This will support greater biodiversity, provide more benefits to people – such as clean air and fresh water – and boost climate change resilience. NaturaConnect partners will help in the development of the network by identifying the best additional areas to protect and connect.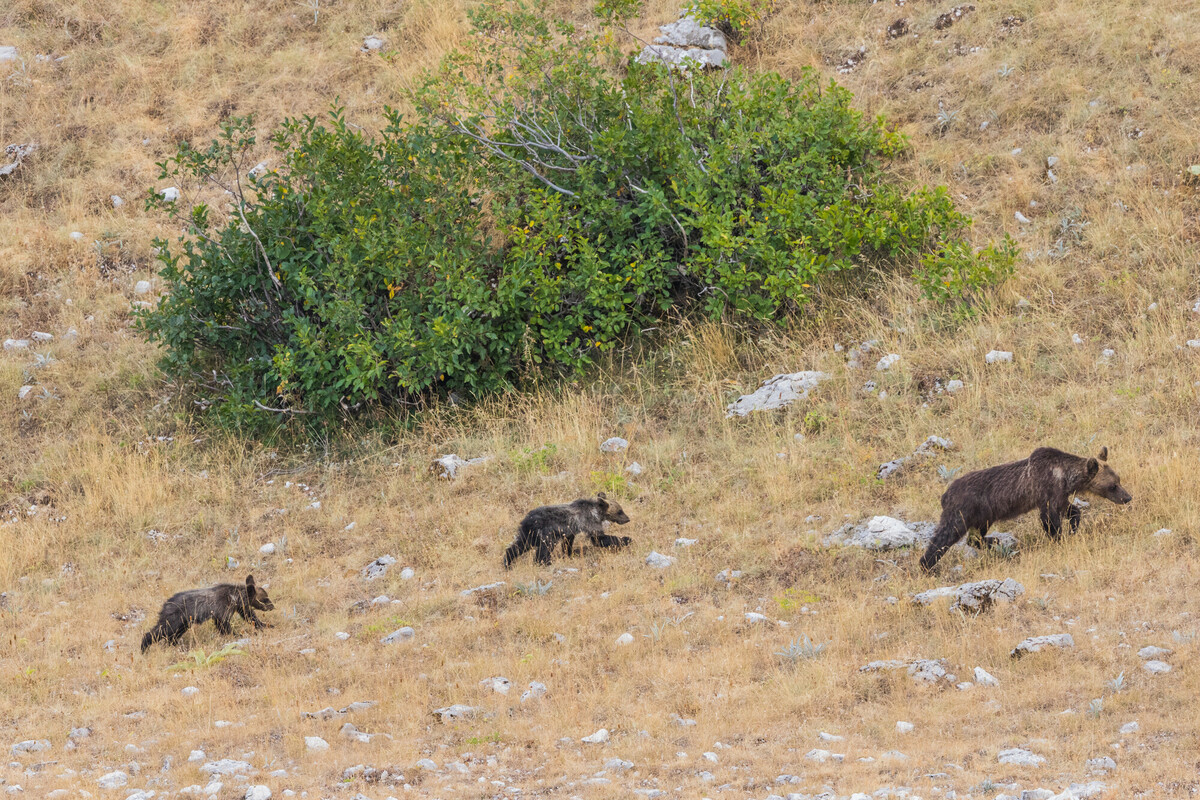 Supporting 30 by 30…
Today, despite the EU's strong policy framework and significant efforts by Member States to halt biodiversity loss and ecosystem degradation, many European wildlife populations and habitats continue to decline.
The EU Biodiversity Strategy for 2030 – of which the Trans-European Nature Network is a cornerstone – aims to address this decline by protecting 30% of the EU's terrestrial and marine territory by 2030 (the figures for these areas currently stand at around 18% and 10% respectively). The goal is for one third of this territory – areas of very high biodiversity and climate value – to be strictly protected.
… and nature recovery
Achieving these targets will also contribute to the European Green Deal's goals of preserving and restoring Europe's natural capital, and of establishing Europe as the world's first climate neutral continent. With the EU publishing its proposal for legally binding nature restoration targets for Member States in June (the so-called "Restoration Law"), there is now a huge opportunity to recover better connected European nature, with rewilding playing a leading role.
"NaturaConnect will help to inform, shape and deliver the nature recovery agenda for Europe, ensuring the long-term viability of nature through improved connectivity," says Rewilding Europe's Executive Director, Frans Schepers. "Rewilding can and should play a central role in enabling that recovery and delivering more functional wild nature and natural processes."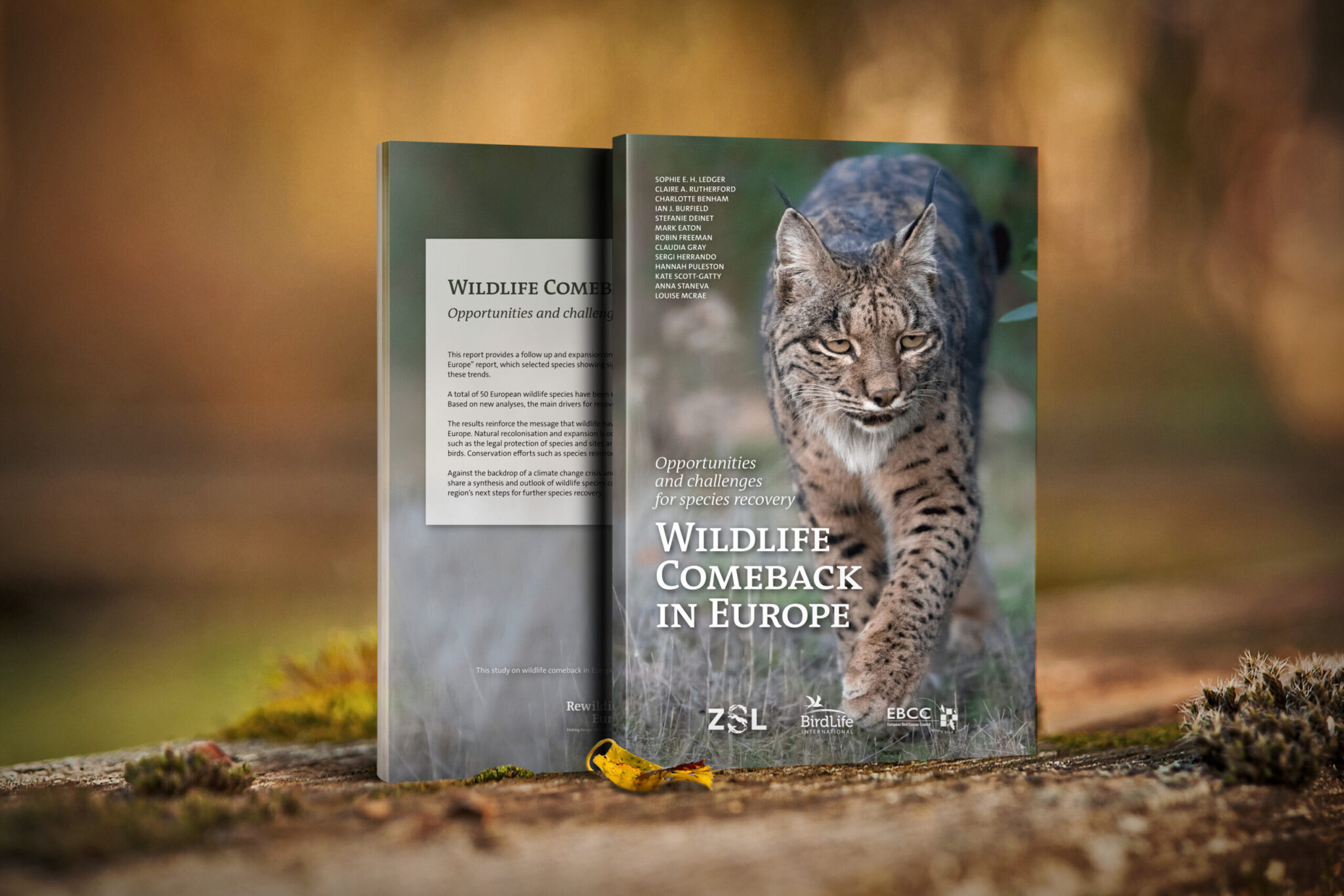 A multi-skilled partnership
NaturaConnect is funded by the EU's Horizon Europe research and innovation programme. It will be jointly coordinated by the International Institute for Applied System Analysis (IIASA), the German Centre for Integrative Biodiversity Research (iDiv), and Martin Luther University Halle-Wittenberg (MLU).
Working closely with protected area managers, conservation organisations, and other stakeholders, the Natura Connect team will conduct research, engagement, and dissemination activities across Europe to identify the best areas to protect and connect in order to preserve biodiversity and adapt to climate change. The team will also work with national and sub-national nature conservation agencies and other stakeholders within six case studies to test and refine their approaches and inform local ongoing conservation efforts. One such example is the Carpathian-Danube region, where NaturaConnect will evaluate the connectivity design and implementation challenges in a transboundary area encompassing ten different EU countries.
"All the Natura Connect partners are excited to embark on this project and to develop and create knowledge, tools, and capacity building programmes to help the European Commission, European Union Member States, and conservation practitioners realise the Trans-European Nature Network," says project coordinator Piero Visconti, who leads the Biodiversity, Ecology, and Conservation Research Group in the IIASA Biodiversity and Natural Resources Programme.

Rewilding in practice
Wildlife corridors are currently being developed in five of Rewilding Europe's rewilding landscapes – the Velebit Mountains, Greater Côa Valley, Central Apennines, Oder Delta and Swedish Lapland – thereby helping to enhance local ecological connectivity. Measures to promote human-wildlife coexistence are a critical component of rewilding and corridor development, helping communities and businesses to overcome challenges and leverage nature-based economic opportunities, and generating a new pride in and passion for local wild nature.
Want to know more?